07/23/10
Stuntride Magazine is the ultimate motorcycle stuntriding lifestyle based publication! We cover the Streets as well as the Competitions! The professional riders as well as the amatuers! Events, Pro stuntbike builds, Parts, apparel and dvd reviews and anything else you can talk us into! Stuntride Magazine is currently published 4-6 issues per year.

The Stuntride Brand is your ticket to the world's fastest growing action sport. Motorcycle Stuntriding aka Sportbike Freestyle. The stuntriding scene has evolved from street riding hooliganism into a full blown sport with competitions held around the world. At the forefront of these competitions is the XDL Sportbike Freestyle Championships. Staying true to this lifestyle that we love, Stuntride.com has many outlets for you to explore, we hope that you enjoy your stay here.
Stuntriding Forums and Messageboards - Stuntride TV - Stuntride Magazine - Stuntride Blog - Stuntride Apparel
07/22/10
Stealth Rider
Hollywood stunt rider and SuperBikes! host Jason Britton returns to SPEED with a new prime time series entitled Stealth Rider, scheduled to premiere on July 21, 2010 at 8pm ET/PT.
Jason Britton is igniting his insatiable passion for riding by returning to his roots and shooting the ultimate stunt film. Jason and his team jump in the bus and tour the country to "steal" shots in front of the most iconic backdrops they can manage. Planned like a robbery but carried out safely and professionally, Jason and his team get stunt riding shots in unimaginable locations like the art museum steps of Philadelphia; the Las Vegas Strip; the Golden Gate Bridge; the US Capitol Building; Hollywood Blvd and the French Quarter of New Orleans, to name a few. Each episode culminates with a mini-movie comprised of the stunt footage captured at that week's location.
07/21/10
"KC Tea" is Tech N9ne's second video off of his new Collabos album, "The Gates Mixed Plate", set to release on July 27, 2010. Presale available now at strangemusicinc.net. Executive Producer: Travis O'Guin, Director: Dan Gedman/Liquid9
Video features model / actress - Chanel Jones
Shoei just sent me a new RF-1100 just in time for the X-Games Demo. This new helmet is so light & comfortable! I cant wait to put on the new lid and hit up the spot today! The RF-1100 new design features 3 intake vents and 6 exhaust vents for better ventilation. The new aerodynamic design and vent system will make my practice sessions way more comfortable in this brutal heat! I cant wait to Grip N Rip with this new RF-1100! Check out the new RF-1100 at www.shoei-helmets.com
Shoei RF-1100
Building on the strongest pedigree in the motorcycle helmet business, SHOEI is proud to introduce the all-new RF-1100. Since its 2003 inception, the RF-1000 has enjoyed great success, but that didn't stop SHOEI's world-class development team from throwing out the molds to build a brand-new helmet from scratch. Combining customer and dealer requests with advanced technology, modern testing practices, and 50 years of helmet-building experience, SHOEI is pleased to deliver the finest sport-touring helmet that money can buy. The all-new, groundbreaking RF-1100–where aggressive styling meets SHOEI's unrivaled attention to detail, and the evolution of perfection is once again met.
Variable Ventilation System
The RF-1100's new shell features three (3) intake and six (6) exhaust vents in total. Wind tunnel testing revealed that the optimal location for exhaust vents is actually much higher on the rear portion of the helmet's shell than originally thought. Better ventilation and aerodynamic performance is achieved by separating the spoiler and exhaust vents. The exhaust vent holes have been relocated to take better advantage of negative pressure suction, dramatically improving exhaust ventilation. SHOEI's variable ventilation system allows riders to select the perfect balance between airflow and silence.
Q.R.S.A. (Quick Release Self-Adjusting) Base Plate System
CW-1 Shield
AIM+ Shell Construction (Snell M2010-Approved)
5 Shell Sizes
Shell-Integrated Spoiler
Variable Ventilation System
Dual-Layer EPS Liner
Interior System
Chin Curtain
Breath Guard
5-Year Warranty
07/20/10
7.20.2010
Bring on the press!!! Yeah that's right!!! 2 Magazine Covers in 1 Month. Previously I sent out an email earlier this month announcing that I was on the cover of Stuntride Magazine. Now I'm proud to announce that I'm on the cover of another major publication magazine - Throttle Nation. Inside this magazine I'm featured in a 6 page spread titled "Top Dawg" - Crazy Dan Jackson. Ive attached the PDF. Throttle Nation Magazine is available now on news stands and can be found in Barnes & Noble, Borders, Hastings, Copper fields, Joseph Beth, Ingram Bookstores, Books a Million, Suburban News, 7-11 stores, and US Military Bases. For subscriptions please visit on line http://www.throttlenation.com/
My blog: http://myblog.teamxmx.com/
TeamXMX News: http://teamxmx.com/news.html
Thanks for all your support!
-Dan
07/17/10
Stuntride.com 7.17.10
XDL Championship Series To Perform Demonstration at X Games 16
The XDL stunt riding demo will be at the LA Coliseum on Thursday, July 29th, as an official part of X Games 16. The XDL program will begin at noon and be in Lot 4. This lot is beside the swimming stadium off of MLK blvd at Hoover St. We will go get some pics this afternoon.
According to our sources at X games this area is an exhibitor based area and should be packed. It opens at noon and admission to this area and XDL is free!!
We havent gotten any info on parking yet. So assume you have to pay!
According to rumors about XDL we know that its just a demo but we think that they are going to run an amended version of their full events competitions. These are normally..
1. FMF Cup
2. Speed & Strength Sickest Trick
3. K&N Circle Challenge
4. Aprilia All Star Challenge
5. Sartso Womens Cup
6. Freestyle Burnout
7. Battle of the Brands
One last thing. We saw a printed email from XDL Host and competition director Thomas Evans to XDL Founder Randy Grube. While we cannot confirm what the email was about, we did notice a list of names that included some of the sports top stars such as:
Bill Dixon
Teach McNeil
Ernie Vigil
Dan Jackson
Joe Dryden
Aaron Colton
Luke Emmons
Nick Apex
Darius Khashabi
Alex Flores
Tony Carbajal
Lin Savage
Rick Hart
Kyle Rapport
07/16/10
I stopped by the Strange Music headquarters and they hooked me up with all sorts of SWAG for my cali trip next week! The RV is stacked with promo items for the new Tech N9ne "Mixed Plate" CD that will be released July 27th, 2010. Merch, CD's, Stickers, Flyers, I have it all! Check out the new Strange Music hat! Im rockin it after a brutal practice session in the heat! 95 DEGREES & HUMID!!!!!!!!!! Gotta love the midwest!!!
To see all Strange Musics merch, visit their online store at http://strangemusicinc.net/
Tech N9ne Collabos - "The Mixed Plate" in stores July 27th
Check out the OG music video on youtube! "O.G." is Tech N9ne's first video off of his new Collabos album, "The Gates Mixed Plate", set to release on July 27, 2010. Presale available now at strangemusicinc.net. Executive Producer: Travis O'Guin, Director: Dan Gedman/Liquid9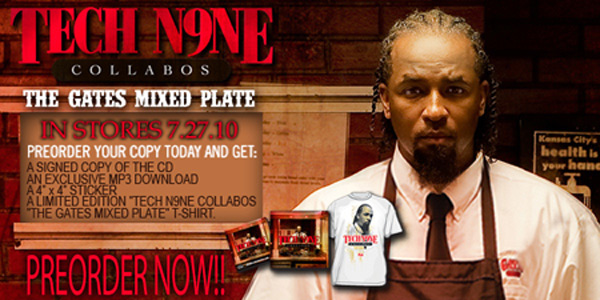 07/12/10
News 7.12.10
Check out this months Stuntride Magazine featuring yours truly! 5,000 copies will be handed out during this years 2010 X-Games Demo! I will be in the Stuntride Magazine booth signing autographs all weekend long. If your attending please stop by and say hi!
-Dan
07/10/10
About LeoVince USA
LeoVince USA is a division of Sito Gruppo Industriale based in Monticello d'Alba, Italy. Sito is the largest Powersports exhaust manufacturer, distributed globally, and combines 55 years of passion, experience, and craftsmanship, to produce the finest exhausts systems available.
LeoVince USA is a dedicated expansion of our global operation that supports all of North and South America and all of the U.S. territories. Our American distributed brands include SBK for sport bikes, Silvertail for cruisers, Scoot for scooters, X3 for off-road motorcycles and ATVs, Sito for Vintage and OEM replacement and FAST products for ignition and fuel injection control.
Pietro Mollo founded Sito Gruppo, the parent company of LeoVince USA, in 1954 when he set up a workshop in nearby Turin to manufacture his first exhaust. In 1961, Pietro moved Sito to its current location in Monticello d'Alba. Globally Sito production, R&D facilities and warehouses occupy over 800,000 Sq. Feet and employ over 350 skilled technicians and support staff. Since our humble beginnings in 1954, Sito has expanded sales and distribution around the world under the guidance of Gianni Mollo, Pietro's son, to our current business model.
Today Sito and the LeoVince brand utilize the most modern technologies and manufacturing processes, but all products still possess the unique hands-on craftsmanship that LeoVince is famous for. There is no compromise on material or quality of build. Our materials and techniques are derived from the 55 years our R&D department has spent with the highest level racing teams competing in MotoGP, World Superbike, World Championship MX1 and MX2 and more. Commitment to racing in the U.S. includes multiple teams in AMA Superbike, Supercross, Outdoor MX, Supermoto and Grand National Flat Track. As our founder proudly states; "we only build one kind of exhaust, the best one we can".
From all of us here at LeoVince USA, thank you for considering our brand and joining the throngs of passionate LeoVince riders worldwide.
LeoVince USA
1445B South 50th Street
Richmond, CA 94804
(510) 232-4040
Email: info@leovinceusa.com
07/02/10
The 2009 Kawasaki ZX6R race bike is almost built. Its in the final stages and almost ready for Paint! This is a concept picture of what Im thinking the end result will look like! Kawasaki Green & Black!!!
Chunky Norris is literally 10x what Chuck Norris is. He's currently taking over the world with his appetite of destruction! Check him out at www.chunkynorris.com
Become a fan on facebook: www.facebook.com/pages/Official-Chuck-Norris-Fan-Page/252678410991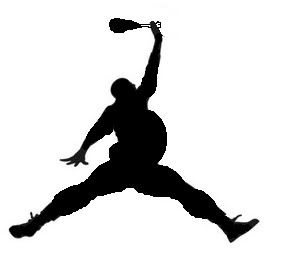 Sale runs from 9:00AM CST Friday, July 2nd thru 9:00PM CST Tuesday, July 6th – quantities on all items are limited – "Tech N9ne Collabos: The Gates Mixed Plate" is excluded from the sale entirely.
Click here to start shopping: www.strangemusicinc.net